Starting From Scratch
20190329215437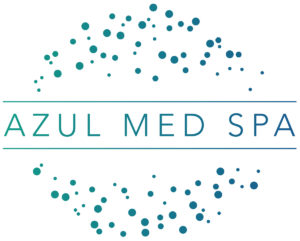 One of the most exciting kinds of projects you can get as a full-service branding and marketing company is helping a company start from scratch. And purpledoor marketing has been fortunate enough to get that opportunity not once, but twice.
When registered nurse and former spa owner Ingrid got in touch, she mentioned that she was in the process of launching a brand-new med spa and needed help with everything: A name, an identity, a site. You name it, she needed it.
After having a kick-off call, wherein we talked about Ingrid's goals and preferred aesthetic, we drafted our creative brief, a one-page document to act as our creative roadmap. Using seven simple questions to get our thoughts on track, we were able to hone in on the messaging, creative messaging and overall brand tone.
The first result? A name: Azul Med Spa. Evoking the peacefulness of the color blue and the elegance of the Spanish iteration (plus the nod to Ingrid's Spanish heritage), we then designed a logo to set the brand's tone. Utilizing a gradient color effect, this allowed the logo to convey a slight sense of movement.
Now with the logo and brand guidelines set (colors, fonts, logo iterations), we'll begin work on all the other necessary items, from letterhead and business cards to websites and social materials.
Check back here to view samples of the finished work. And come back next month when I share an update on purpledoor's second opportunity to rebrand a company.
Joining a new Community
20190221213936

Love em or hate em, call centers and their employees aren't going anywhere. A necessity in today's world, we've all been on the receiving end of a message that lets us know that wait times are going to be longer than normal. And purpledoor has come to discover this is only because that call center isn't utilizing Community's software.

Officially known as Community Workforce Management Software Group (it's a mouthful, they know), their proprietary software is mostly used by call center companies in order to maximize productivity and decrease caller wait times as well as encourage employee engagement. The problem was, though, how do they condense a 20-minute elevator speech into smaller digestible messages?

The solution: create a series of 2-minute informational videos that highlight the undeniably valuable tools and benefits of their software.

Working closely with the client, purpledoor marketing drafted copy to target workforce managers and utilized both original and stock footage as well as crucial after effects graphics. The result is a library of four videos that can be used in digital marketing campaigns, email marketing and social media.

Our purpose, as a marketing and branding partner, is to ensure that our client's marketing goals are reached utilizing methods that maintain and convey their brand personality. You can check out two of the four videos here on our Vimeo page. And check back next month when I highlight a new client who wanted to launch a new company but needed a partner to help her get started.
In the beginning…
20190118102534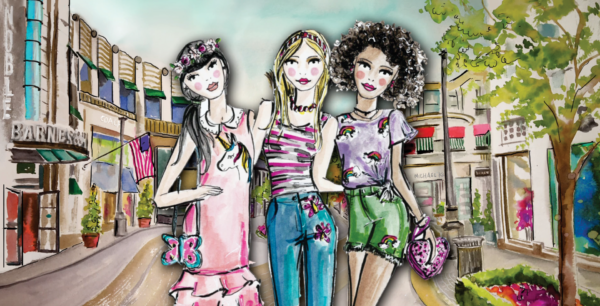 Even though Adrianne and I have been working in our respective fields since graduating college, purpledoor has actually only been around for about a year.
Back in December of 2017, I had been thinking about branching out on my own for a little while. When I met up with Adrianne for our annual Holiday Happy Hour, I brought the idea up just to see what she thought. As luck would have it, she mentioned she'd actually been thinking about starting something new as well. And that was the beginning of purpledoor.
Combining our knowledge of marketing and video production, we were really lucky with our first client, myfirstperiod.co. It's founder, Jordan, was looking to create a fun and unique marketing video that featured her product: a stylish traveling case that contained everything a pre-teen girl might need when she got her period for the first time.
So how do you talk about something that no one really talks about? You speak your audience's language.
Utilizing teen talent for the VO, and pairing it with animated footage, the short video showcases the need and "cool factor" of the product. And by placing it on their website and using it in social media posts, the client is hoping to maximize its exposure.
It was a fun first project for purpledoor and we can't wait to share more.