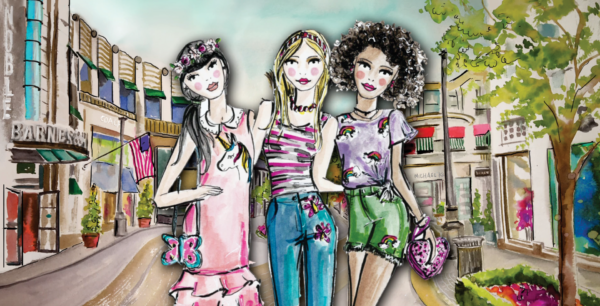 Even though Adrianne and I have been working in our respective fields since graduating college, purpledoor has actually only been around for about a year.
Back in December of 2017, I had been thinking about branching out on my own for a little while. When I met up with Adrianne for our annual Holiday Happy Hour, I brought the idea up just to see what she thought. As luck would have it, she mentioned she'd actually been thinking about starting something new as well. And that was the beginning of purpledoor.
Combining our knowledge of marketing and video production, we were really lucky with our first client, myfirstperiod.co. It's founder, Jordan, was looking to create a fun and unique marketing video that featured her product: a stylish traveling case that contained everything a pre-teen girl might need when she got her period for the first time.
So how do you talk about something that no one really talks about? You speak your audience's language.
Utilizing teen talent for the VO, and pairing it with animated footage, the short video showcases the need and "cool factor" of the product. And by placing it on their website and using it in social media posts, the client is hoping to maximize its exposure.
It was a fun first project for purpledoor and we can't wait to share more.